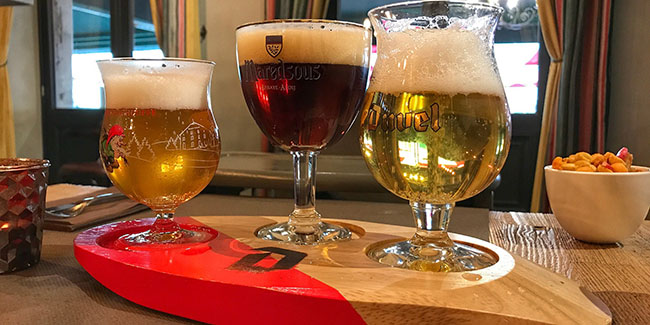 In a previous post, we discussed the craft beer scene in Raleigh, NC and the first three of six breweries you have to visit, if you find yourself in the city of oaks, or the surrounding suburbs. The first three included:
Big Boss Brewing Company, Raleigh, NC
Aviator Brewing Company, Fuquay Varian, NC
Craft Arm Brewing, Raleigh, NC
In this article, we will talk about three more breweries to visit while you are in RDU:
4) White Street Brewing Company, Wake Forest, NC
Birthplace of Wake Forest University, and home to a popular Southern Baptist Seminary, downtown Wake Forest, NC is known in the area as one of the first small towns to focus on downtown revitalization. Today, Wake Forest is home to one of the fastest growing craft brewery brands in North Carolina. Since 2012, White Street Brewing Company has been creating and distributing great beer from their renovated 1930s automobile dealership. Some of their most beers include:
Hoptimist IPA: American IPA, 7.5%
White Street Kolsch: Kolsch, 5.2%
White Street Scottish: Scottish, 5.5%
White Street Brewing is located on White Street, in Wake Forest, NC. Park on either end of downtown and visit Wake Forest Coffee Company, Back Alley Roasting's Pour Over Lab, and North Carolina General Stores while you are in town.
5) Trophy Brewing Company, Raleigh, NC
Trophy Brewing Company started making their innovative craft beers in 2012. Located near the campus of North Carolina State University (the Wolfpack), they are fond of the famous quote from the Jungle Book, "The strength of the wolf is the pack and the strength of the pack is the wolf." If you make it to the Brewery and Taproom, make sure you try one of their well-crafted brews:
Milky Way: Sweet Stout, 5.3%
Trophy Wife: Session IPA, 4.9%
Night Game: Farmhouse Ale, 5.9%
If you are in the mood for beer and pizza, Trophy can make that happen for you as well. Their beer and pizza location is on Hillsborough street, while the taproom is located off of Lake Wheeler Road. Both locations are convenient to downtown and other great Raleigh breweries.
6) Fullsteam Brewing, Durham, NC
The Bull City is carving its own food and beer identity separate from Raleigh. If you find yourself in Durham, make sure you grab a beer or three at Full Steam's Brewery and Tavern. Fullsteam is committed helping local farmers and brewing uniquely southern beers, including:
Coffee is for Closers: Porter, 6.0%
Paycheck: Pilsner, 4.5%
Rocket Science: IPA, 7.0%
Whether you live in Asheville, Raleigh, or California, we can help your craft brewing dream become a reality. There is not a better time than now to purchase your own craft brewing business, or sell to an up-and-coming brewing entrepreneur. Contact us, for more information.