Asheville, NC is proud to host the Asheville Brewer's Alliance Beer Expo on Saturday, February 18, 2017. The second annual Beer Expo will feature even more breweries and beer than last year. From the expo's website:
The Expo will showcase all elements of craft beer production–from raw ingredients to brewing to packaging and distribution–while providing tastes of some of Western North Carolina's finest beers. Learn more about beer styles, get to know the folks behind the beer, and dive into beer-centric topics with the innovative and passionate craft beer creators.
Building on Last Year's Asheville Beer Expo
In 2016, both sessions sold out as patrons and beer enthusiasts enjoyed more than thirty beers from thirty western North Carolina brewers. Guests also enjoyed several interesting panel discussions related to the craft beer culture in Asheville, including a discussion related to the process of starting your own craft brewery.
The 2017 Asheville Beer Expo is Even Larger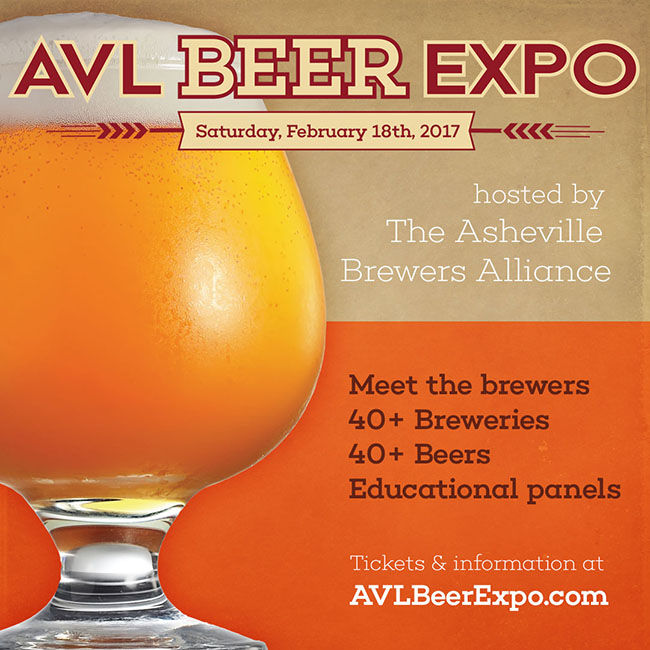 Building on success of last year's event, the 2017 Beer Expo will take place in The Venue, an event space on North Market Street. Tickets are only $30 and will include:
Entrance to one three-hour session.
Five 4-oz pours
An Event Glass
Access to over 40 breweries and over 40 unique beers
Panel discussions with western North Carolina beer experts
The Asheville Beer Expo provides a great opportunity for beer enthusiasts to drink great beer while networking with and getting to know the most important craft brewers and brewery owners in the area. We have one of the most important beer scenes on the East Coast and it will be showcased at the expo. For more information on joining Asheville and North Carolina's beer culture by starting your own brewery, we are here to help. Contact Craft Breweries for Sale today.