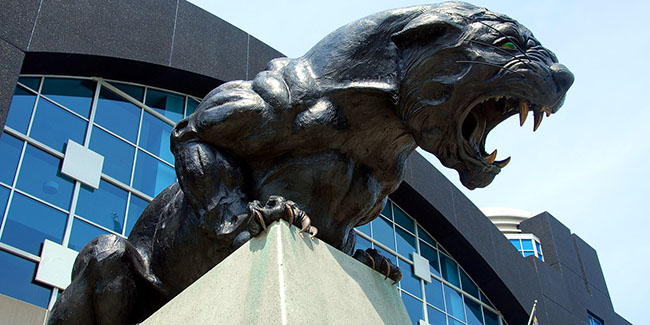 Founded in 2011, The Unknown Brewing Company in Uptown Charlotte is making quite a name for itself in the craft beef community. You may not know his name, but founder and head brewer Brad Bell has an impressive resume of brewing experience with brands such as Terrapin and Sweetwater. A mainstay in the Queen City's burgeoning microbrewery community, The Unknown is our featured brewery for May, 2017.
The Unknown Brewing Company's History and Culture
Though there are hundreds of microbreweries in nearby Raleigh and Asheville, when The Unknown Brewing Company joined the craft brewing scene in Charlotte, there were just four craft beer breweries in the city. Consistent with its mission and culture, The Unknown has been a catalyst of change North Carolina's largest city. Per their website, the brewery is committed to breaking barriers:
The Unknown is not about being mysterious… It's trying things that scare you. It's not knowing the future but going after it anyway. It's about the adventure and all of those things that are on your bucket list. The Unknown is your first kiss or your last time jumping out of an airplane.
Featured Beers from the Unknown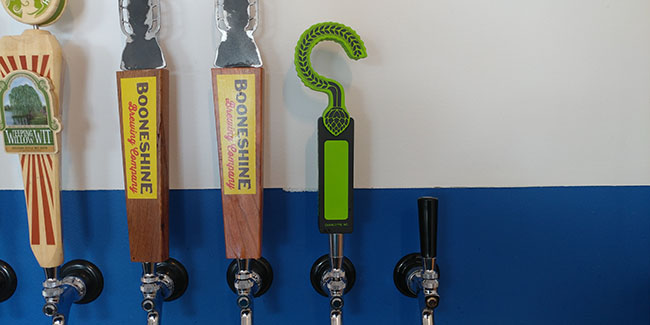 If you live near Charlotte or western North Carolina, there is a good chance you are starting to see the Unknown's unique taps and cans in your local bottle shop or third place. Some of their popular beers include:
Over the Edge
American IPA
6.9% ABV
A hoppy IPA that is full of flavor and intrigue. "We use these Hops in 7 different additions to create an adventure from the beginning of the sip all the way to the burp."
Pre Game
Session Ale
4.5% ABV
A great beer to start the evening, full of craft flavor, but leaving your plenty of opportunity to enjoy other selections. 
Tele Porter
Coffee Porter
7.2% ABV
A seasonal coffee porter made in conjunction with Counter Culture Coffee, roasted in Durham, and cocoa from French Broad Chocolates in Asheville.
Raisin' the Roof
Belgian Quad
11.5% ABV
A "big beer" with hints of cinnamon and raisins.
This barely scratches the surface of the Unknown's "Bucket List" of great beers.
Other Awesome Facts about The Unknown
If you are ready to put Unknown on your personal craft beer brewery list, here are some awesome facts you need to know:
The Taproom is open from 4pm to 10pm Wednesday-Friday, 12pm to 10pm on Saturdays, and Sundays from 12pm to 8pm.
Brewery tours are available on Wednesdays and Fridays at 6:30pm.
Event space is available for rent every day of the week.
The Unknown hosts excellent events like the their 3.5ish Anniversary Music Fest on June 10th, with a host of great musicians and a beer release.
You can bring the Unknown to your own event.
The Unknown has been a great addition to the craft beer community in Charlotte, NC. A rapidly growing area, the Queen City has plenty of room for new breweries in the city and surrounding suburbs. Whether you want to be a part of that scene, or start your own craft beer revolution in your town, Craft Brewery for Sale is here to help. Contact us, for more information regarding existing properties for sale, or starting your own new brewery business.