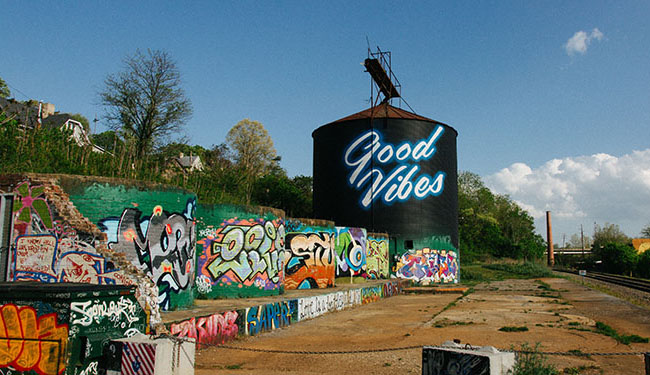 Craft Brewery for Sale is based in beautiful Asheville, NC. In addition to being surrounded by mile-high mountains, from which spill several rivers and stunning waterfalls, our city features some of the best breweries and art galleries in the county. This month, our featured brewery is celebrating ten years of brewing fine craft beers in the heart of Asheville's River Arts District.
Wedge Brewing Company is renown in the craft beer world and a must-visit for western North Carolina residents and visitors.
A Brief History of Wedge Brewing Company
Merging two of Asheville's greatest cultural amenities, metal artist John Payne founded The Wedge in a century-old triangle shaped building during a time when there was little activity in that part of the city. Pioneering the River Arts District, an area now famous for art and culture, the late Payne's legacy continues to grow with the area.
Wedge Brewing Company was formed in 2008, opening their facility and tap room in the bottom floor of the art studio. Just last year, Wedge at Foundation opened just a mile from the original facility.
The Wedge at Foundation is located a mile upstream from Wedge Studios. This historic building was constructed by Hans Rees and Sons in 1898 to house what would become the largest leather tannery in the country.
Setting up shop near the foundation location of the famous 12 Bones BBQ restaurant, and Asheville-newcomer Summit Coffee Company, a specialty coffee roaster and pour-over-style shop based in Davidson, NC, Wedge at Foundation proves Payne's legacy will continue to be a part of the expansion of Asheville's RAD.
A Few of Wedge Brewing's Beers
Each location of the Wedge features various styles of unique craft beers.
Wedge Studios:
Julian Price Pilsner: 5.6% ABV
Payne's Pale Ale: 5.4% ABV
Community Porter: 7.3% ABV
Mango IPA: 7.5% ABV
The Creature | Belgian Style Tripel IPA: 10.9% ABV
Wedge at Foundation
Cold Beer Cream Ale: 5.1% ABV
Dry-hopped Sour: 4.8% ABV
3rd Rail Barleywine: 10% ABV
Belgian Style Dubbel: 7.6% ABV
Imperial 11-degrees Rose Cider: 11% ABV
Buying or Selling Your Craft Brewery
Whether you are thinking about leaving a legacy of craft beer in your city or selling your existing business to a craft beer brewing dreamer, Craft Brewery for Sale can help. We have assisted in the selling and purchasing of numerous microbreweries throughout the country. Contact us, for more information on how we can help you realize your craft beer business goals.