The principal city in Western North Carolina, Craft Brewery for Sale is proud to call Asheville home. Our city features the beauty and wonder of the Blue Ridge Mountains, as well as all the cultural amenities of our larger neighbors, Charlotte, Greenville, and Raleigh. As we reminisce over the Christmas season, we have compiled this list of four reasons we love Asheville.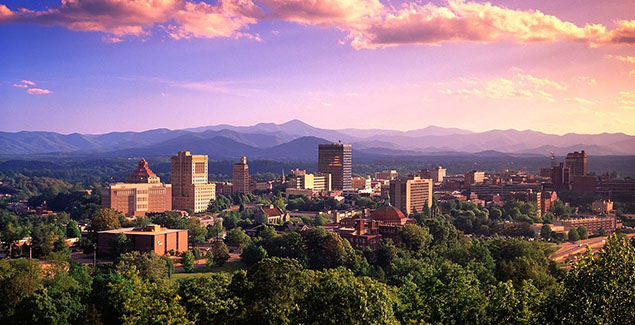 1) Asheville's Infinite Outdoor Activities
Traveling from North Carolina's Piedmont, as you approach Black Mountain, you ascend approximately 1,500 feet in just a few miles. Exiting on I-240, Asheville rises from the valley between the Black Mountains and the Great Smokies. Our art-deco downtown skyline is a perfect fit for the painted mountains surrounding it.
With wilderness minutes, away, Asheville plays host to an almost infinite number of outdoor activities, including:
Kayaking, Tubing, and Rafting:

Large rivers and streams converge in Buncombe and surrounding counties. From lazy tubing, to Olympic-level whitewater rafting, you can find your water adventure in the cold mountain rapids around Asheville.

Mountain Biking:

World-class mountain biking at Bent Creek, Dupont, Tsali, and Warrior Creek are within a short drive from Asheville, NC. Even the Biltmore House grounds have twenty-five beginner to expert level trails available. Before dropping in on one of the popular areas, you may want to grab a beer with a local biker for tips on how to find the hidden gens.

Hiking and Camping:

From short hikes, to wilderness adventures, Asheville is central to hundreds of hiking and camping opportunities. For rugged, mile-high peaks, you may hike from Black Mountain all the way to Mount Mitchell. For more waterfalls than you can count, check out Brevard and Transylvania County.

Scenic Drives:

Whether you travel north or south, you will find stunning, panoramic views of the Appalachian Mountains while driving on the Blue Ridge Parkway. This year, fall colors were in full form from early October, through the first part of November.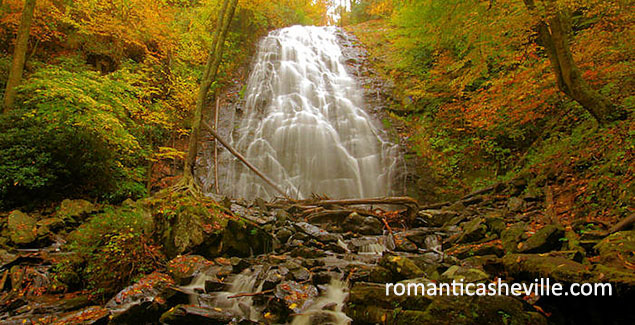 2) Asheville is Business-Friendly
Known for our food and beer scene, Asheville's small to medium size business community is thriving. Asheville's population has grown steadily since the middle of the Twentieth Century. In the last few decades, the city's population has nearly doubled. Throughout the metro-area, there is a healthy balance of large corporations and small businesses.
Known as a city that welcomes diversity, the spirit of Asheville is, the more the merrier, when it comes to new businesses. Rather than slinging mud at each other, the local breweries have worked together to make Asheville a beer-drinker's destination. In fact, Explore Asheville helps visitors plan their perfect Beercations. Now is a great time to buy a craft brewery in the Asheville area.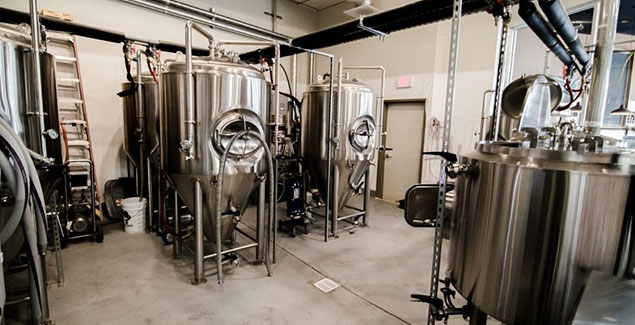 3) Asheville Has the Best Food and Beer
We might be biased, but Asheville's craft beer, wine, and restaurant scenes are second-to-none. There are more than twenty craft breweries in the area, with new ones opening every year. Wicked Weed, French Broad, Sierra Nevada, Hi-Wire, Oskar Blues, Green Man, and Highland are among the most popular with locals and tourists. However, craft beer enthusiasts always recommend checking out One World, Blue Mountain Pizza, Catawba, and any number of the lesser known craft breweries.
Many of the 100+ Asheville brews can be found at any number of our excellent restaurants, including, but not limited to:
Tupelo Honey Café
Farm Burger
Buxton Hall Barbeque
Rocky's Hot Chicken
Papas & Beer Mexican Restaurant
The Admiral
Nine Mile
The Hop (for ice cream)

Trade and Lore (for coffee)
You can take food and beer vacations to Asheville for years and barely scratch the surface of all the quality eateries and breweries.
4) Asheville's Weather is Perfect
Asheville, NC experiences all four seasons. Summers are cooler than nearby Greenville and Charlotte, but winters are warmer than Boone and Blowing Rock. During the winter, it snows almost every year, but it rarely hangs around long enough to be a major inconvenience. In the summer, the elevation helps keep humidity levels reasonable, and there often a cool breeze in the evening.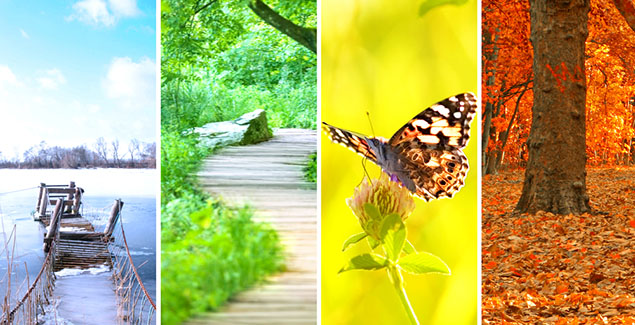 Asheville is greater than we could possibly explain in a single post; however, if you would like more information on opening a business and becoming part of our amazing culture, contact us. 2017 may be the right time for you to buy and open your own restaurant or brewery here in Asheville, NC.