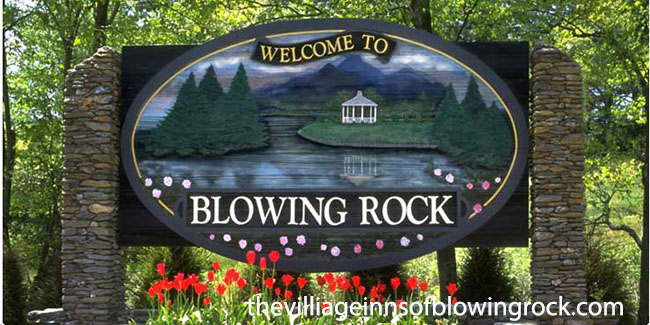 The town of Blowing Rock, NC is the namesake of a famous landmark; however, the town's reputation far extends the rock itself. A tourist destination committed to its small-town roots and high country identity, you may find the streets buzzing with activity year-round. However, Blowing Rock is not your typical tourist town.
Small businesses make up the community's commercial fabric, and there are enough unique restaurants, cafes, and shops to keep you busy for multiple visits. Visitors must be careful not to become so invested in the local fare that they forget the Blue Ridge Parkway runs right through town.
In the heart of town, Blowing Rock Brewing Company, Ale House, and Inn operates one of the most popular stops. If you visit in summer, it's worth the wait to get inside (or outside for that matter).
Blowing Rock Brewing Company began with a single idea—to create a beer that captured the finest qualities of the High Country.
History of Brewing in Blowing Rock, NC
Jeff Walker and Todd Rice began the process of opening Blowing Rock Brewing Company in 2007. Developing their craft and business for the next six years, they opened the downtown brewery in 2013. The business has grown quickly in the years since their inception.
In 2014, the duo opened a state-of-the-art, 6,000 square foot brewery facility and restaurant space in Hickory, NC. Blowing Rock's beers are widely distributed in the region, and their footprint is growing throughout North Carolina.
The past few years have been remarkable. It's been our pleasure providing you with the finest craft beer paired with new and unique ways to experience it.
Blowing Rock's Beer
A few of Blowing Rock's excellent beers include:
High Country Ale 
5.4% ABV
29 IBU
The flagship beer, the High Country Ale is dry hopped with fruity, citrus notes, and balanced with just the right amount of happiness.
Black IPA
8.0% ABV
71 IBU
The color of a stout, with the hops of an IPA, Blowing Rock's Black IPA is balanced, and unique
Schwarz (pronounced shvaz)
5.3% ABV
29 IBU
A malty German Lager, with the body of a darker beer, the Schwarz was first produced before the Reformation and enjoyed through the Middle Ages
Imperial Stout
9.0 ABV
64 IBU
This is exactly what an imperial stout is supposed to be. If you like stouts at all, you can't go wrong with this one.
This list merely scratches the surface of the great beers Blowing Rock is brewing on a regular basis.
The Ale House and Inn
The Ale House and Inn opened in 2013 as well. The menu is ever-revolving with excellent dishes. Blowing Rock Brewing Company is known as much for their incredible pretzels, beer cheese, and unique dishes, as they are for their beer.
Further, how many craft breweries allow you to rent a room and stay overnight. Room amenities include:
Down comforters
Air conditioning
Flat screen televisions
Private bathrooms
Unique Charm
Owning Your Own Craft Brewery
Are you ready to take the next step in your dream to own your own craft brewery? Do you simply want to know more about how to begin the process? We are here to help. for more information about how you can start your own business.