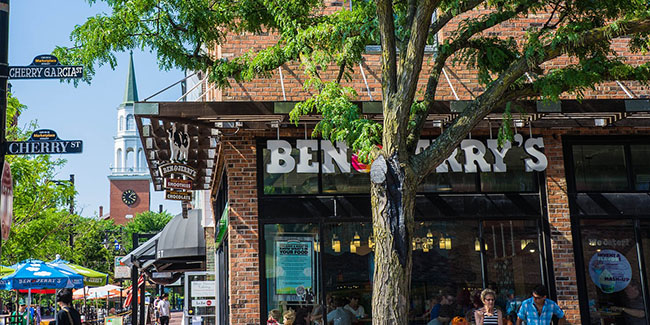 With just 5,000 residents each, you might not expect Waterbury and Stowe, VT to be home to one of the most important craft brewing companies in the United States, but in the shadow of the Green Mountains, the Alchemist brews the coveted and special Heady Topper. Our August Featured Brewery, the Alchemist should be on any craft beer enthusiasts bucket list of breweries to visit.
A Short History of the Alchemist
In the 1990's, John Kimmich moved to Vermont to learn the craft brewing industry. He met and married Jen, and they opened the Alchemist as a brew pub before beginning a small production brewery. In the wake of significant damage from Hurricane Irene in 2011, the Alchemist canned and released its famous flagship Heady Topper. With so much demand for this impressive IPA, the Alchemist opened their second location in Stowe last year:
Opened in July 2016, this state of the art facility was designed to be as low impact as possible while providing us with enough space to serve our community and the growing number of beer tourists to Vermont.
The Alchemist's Beer List
The Alchemist is known for its first and flagship beer, the Heady Topper, a double IPA with worldwide renown. Purchasing beer from the Alchemist is a first-come-first-serve endeavor. If you are planning a visit, make sure you visit their website for instructions.
The Alchemist current beer list includes:
Heady Topper: Double IPA, 8.0% ABV, 75 IBU (Make sure you drink strait from the can)
Skadoosh: IPA, 7.0% ABV, Mosaic hops
Focal Banger: IPA, 7.0% ABV, Mosaic Hops
Pappys Porter: American Porter, 5.0% ABV
Beelzebub: Double Imperial Stout, 8.0% ABV
The Alchemist's Impact on the Craft Brewing World
The Alchemist is world-renown for the Heady Topper and other beers. If you visit the Stowe Brewery (the Waterbury location is not available for public visits), you will likely wait in a significant line for the opportunity to buy a limited supply of their canned beers. Make sure you bring water and an umbrella for shade or wet weather.
Your Craft Brewing Businesses
One of the reasons we feature craft breweries each month is to help encourage potential future business owners to begin realizing their craft brewing dreams. We help business owners buy and sell craft beer and beverage properties. If you are ready to turn your hometown into a beer-destination, contact us.